Electronic Components Shop in Nashik
We are really excited to announce opening of our Electronic Component store in Nasik, Maharashtra. All electronic components, sensors, Modules, motors which are available on our online store (even more) will be available at our shop.
Hello this is Amol Shah from DNA Technology I have been doing Industrial and Academic development Projects in Nashik for the past 8 years. When I started doing projects in Nashik I always had the problem for procuring components they were not readily available and even if they were available they would be very costly so I had decided to set up a Electronic Parts shop in Nashik a couple of years ago itself.
Due to some reasons I was not able to set up the shop but I had started and Online e-commerce components store where we would cater to orders all across India through our office. Some students, Industries who new about us would come and collect the components from our office itself. This would be very inconvenient for them so we decided to start our shop where it would be convenient for everyone in and around Nashik region.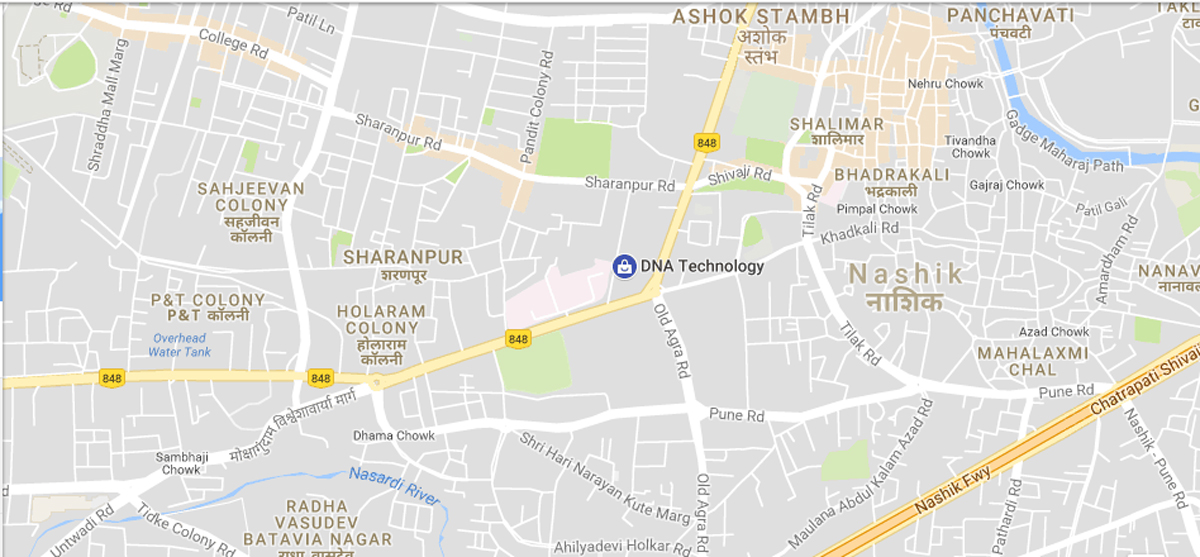 With the aim of helping electronic enthusiasts in and around Nasik region we have started on local brick and mortar shop in center of nashik city. Our shop is located at NEW Central Bus stand (New CBS) which is center of nasik city and is very easy for everyone to come to from all parts of Nashik.



Students coming from

Chandwad, Sangamner, Aurangabad, Kopargaon, Ahemadnagar, Dhule, Jalgaon, Malegaon

and other cities & smaller near by villages can directly get down at Nasik NEW CBS bus stand and our shop is located in the same complex. So it will be very convenient to them.





We can support you for all electronics components required for your project from resistors to IC's to GSM modules all are now available at very good rates locally in Nasik. If you are an startup, freelance or even Industry we can provide all material in bulk quantity as well.
List of components that we can provide:
Arduino Boards & Shields

Raspberry Pi, Rapberry Pi zero W and its accessories.

Various Digital & Analog Sensor Modules used with Arduino & Rapberry pi.

GSM, GPS, RFID reader,MIFARE reader fingerprint modules and chipsets.

DC to DC converter Buck and Boost Modules.

For prototyping we have copper clad PCB, Zero PCB, soldering Gun, jumper wires, Ferric chloride, Multimeters, glue gun, glue stick etc.

Various IC's, Micro-controllers, Voltage regulators, resistors, LED's, capacitors, potentiometers, logic gates & flip flop IC's.

We also have started to keep SMD components.
If we do not have any components we can arrange them for you as per your requirement. Want to check our latest products follow us on facebook . Or if you are staying in Nashik just drop by our shop to say hello. Google MAP to our shop.