Nextion Display
What is Nextion Display?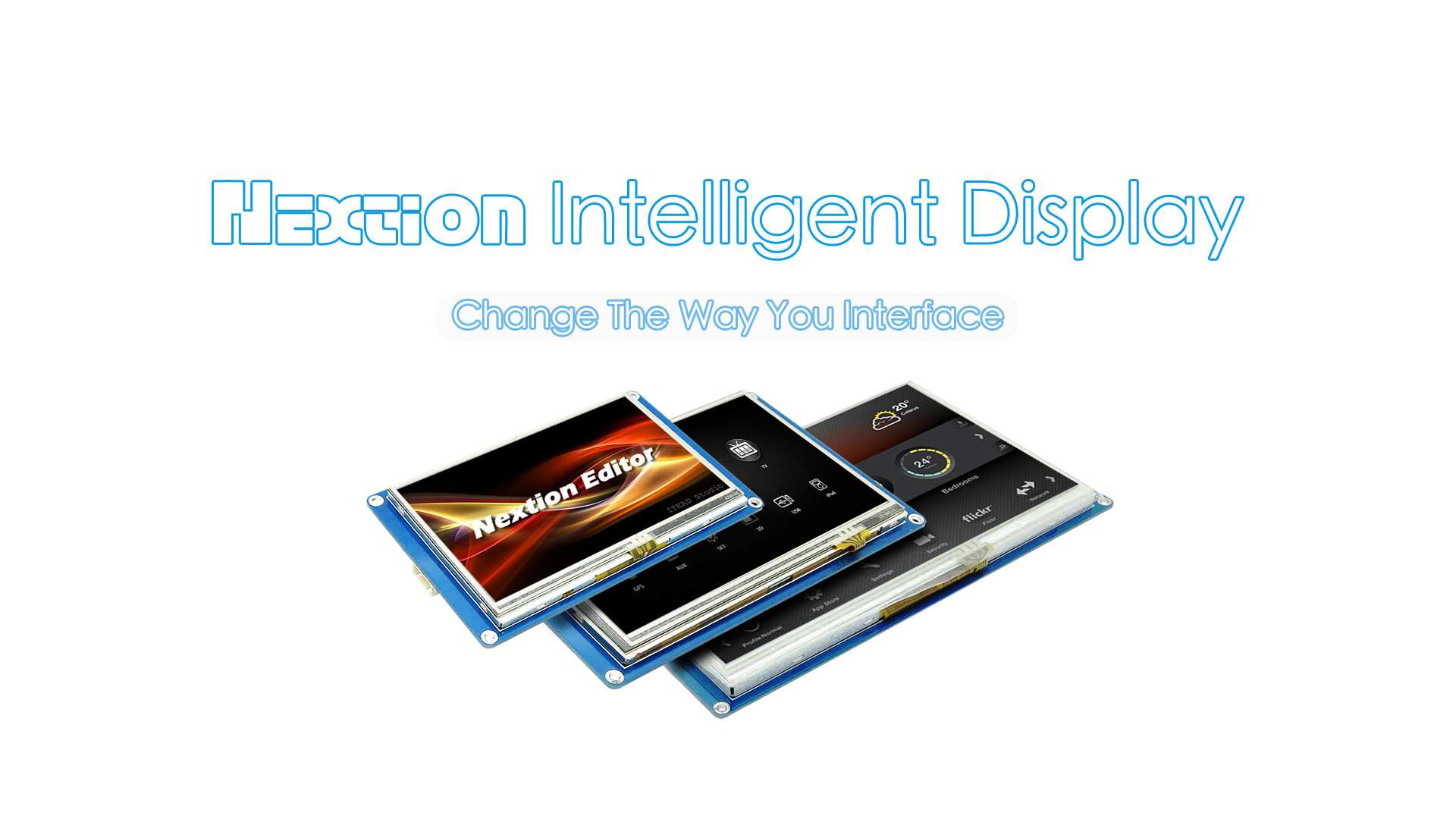 Nextion is a cost effective
HMI Display with TFT Touchscreen and Serial interface

. Using Nextion Editor you can design an interface on your PC you can easily make text boxes, buttons, sliders, guages, progress bars etc without much hassle.
And most importantly the serial (UART) interface allows you to easily integrate this display to various Micro-controllers, Arduino and even Raspberry Pi.
Nextion display

is so easy to use that you can even use it with the basic 8051 Microcontrollers.



Nextion is a Seamless Human Machine Interface (HMI)
solution from
Itead
that provides a control and visualisation interface between a human and a process, machine, application or appliance.
This solution includes hardware part - a series of TFT boards and software part - Nextion editor. Nextion TFT board uses only one serial port to do communicating. Let you get rid of the wiring trouble. We notice that most engineers spend much time in application development but get unpleasant results. In this situation,
Nextion editor
has mass components such as button, text, progress bar, slider, instrument panel etc. to enrich your interface design. And the drag-and-drop function ensures that you spend less time in programming, which will reduce your 99% development workloads. With the help of this WYSIWYG editor, GUI designing is a piece of cake.
Now you can Develop your complete HMI in couple of hours using
Nextion HMI Displays

.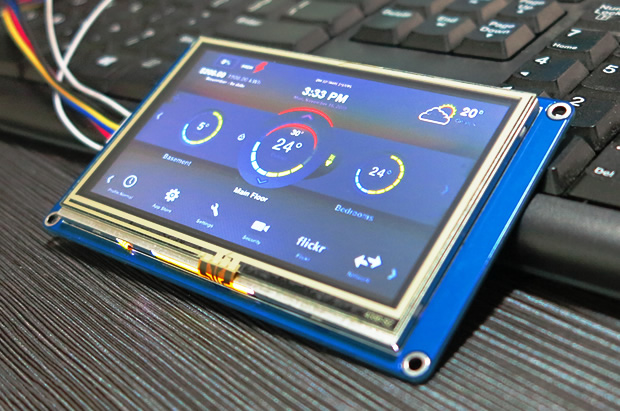 Demo Video


TYPES OF NEXTION DISPLAYS
Nextion Displays are basically divided into two types:
This is the Basic HMI touch display with 65,536 colour, Resistive Touch, and serial interface.
The Enhanced version has all features of basic version also it has more powerful CPU working at 108MHz. It has onboard RTC IC. ON board EEPROM for saving user data and 8 Input/Output pins which can be used to interface switches, buzzers, relays or even digital sensors.
Related Links for Nextion Displays
Tutorial for Nextion Display
---
Showing 1 to 15 of 15 (1 Pages)