---
This is a very simple non micro-controller based project based on Passive Infrared Sensor also called as PIR Sensor. This projects is perfect for electronic beginners who have just started to learn electronics and are interested in implementing practical projects. Save Electricity using this easy to implement
DIY electronic project
.
We have implemented PIR based Power saver project in our room and connected to a light source (Tube light) so whenever there is a motion in the room the Light is turned on. This project is also known as

PIR based Home Automation

or

PIR based Electrical Appliance control

. The PIR sensor is the main component of the project. A PIR sensor is a Passive Infrared Sensor which detects change in infrared and accordingly gives output. This output is then used to Drive a relay using a BC547 Transistor which provides the necessary current required for driving the relay. If you want you can study about

working of relay driver circuit

.
Check this video for step by step instruction on how the project was implemented and detailed explanation of PIR sensor.
Below is the Circuit diagram for the
PIR based Power Saver Project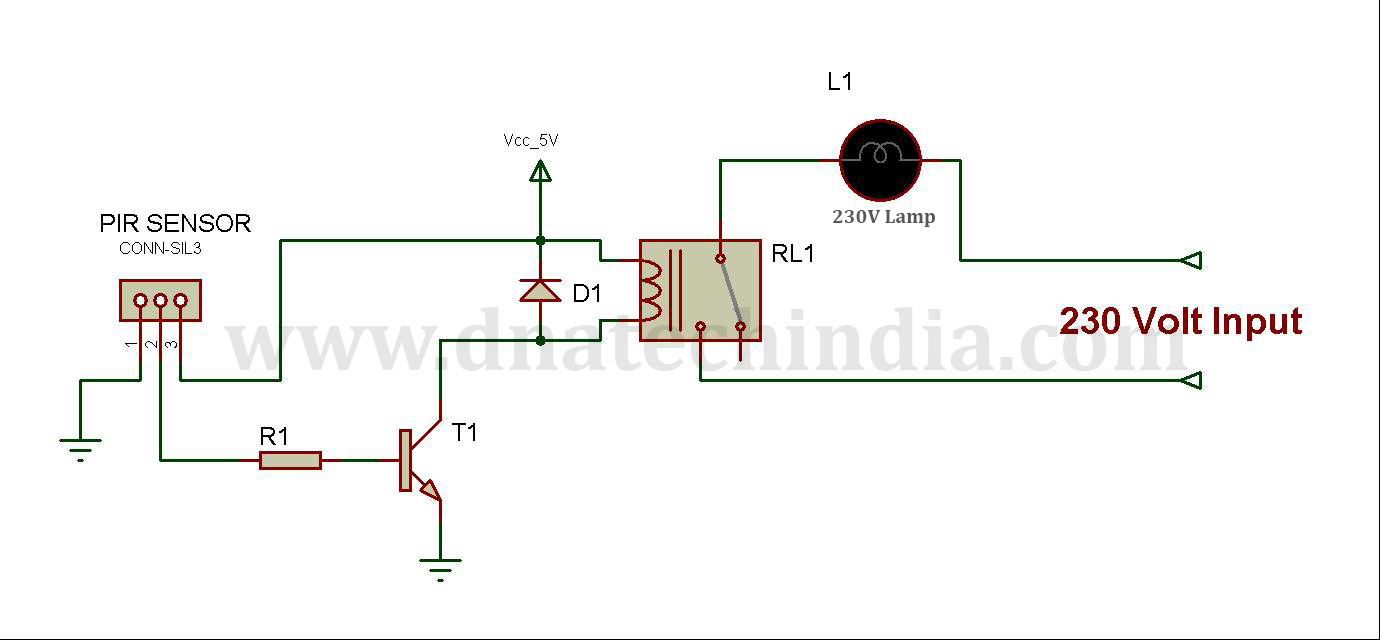 From the above circuit diagram you can see by using few low cost components you can save a lot of power.
List Components Used
This low cost project is also helpful for controlling Porch lights, Bathroom Lights, Parking Lights, Staircase Lights, Passage Lights and in other places where lights need not be continuously on. We can also connect siren instead of the mains light source and we get a ready low cost security system.
Do try this project and let us know what you think. If you have any queries feel free to ask them in the comments section below.
NOTE: Please be careful while connecting this
circuit
to the Mains